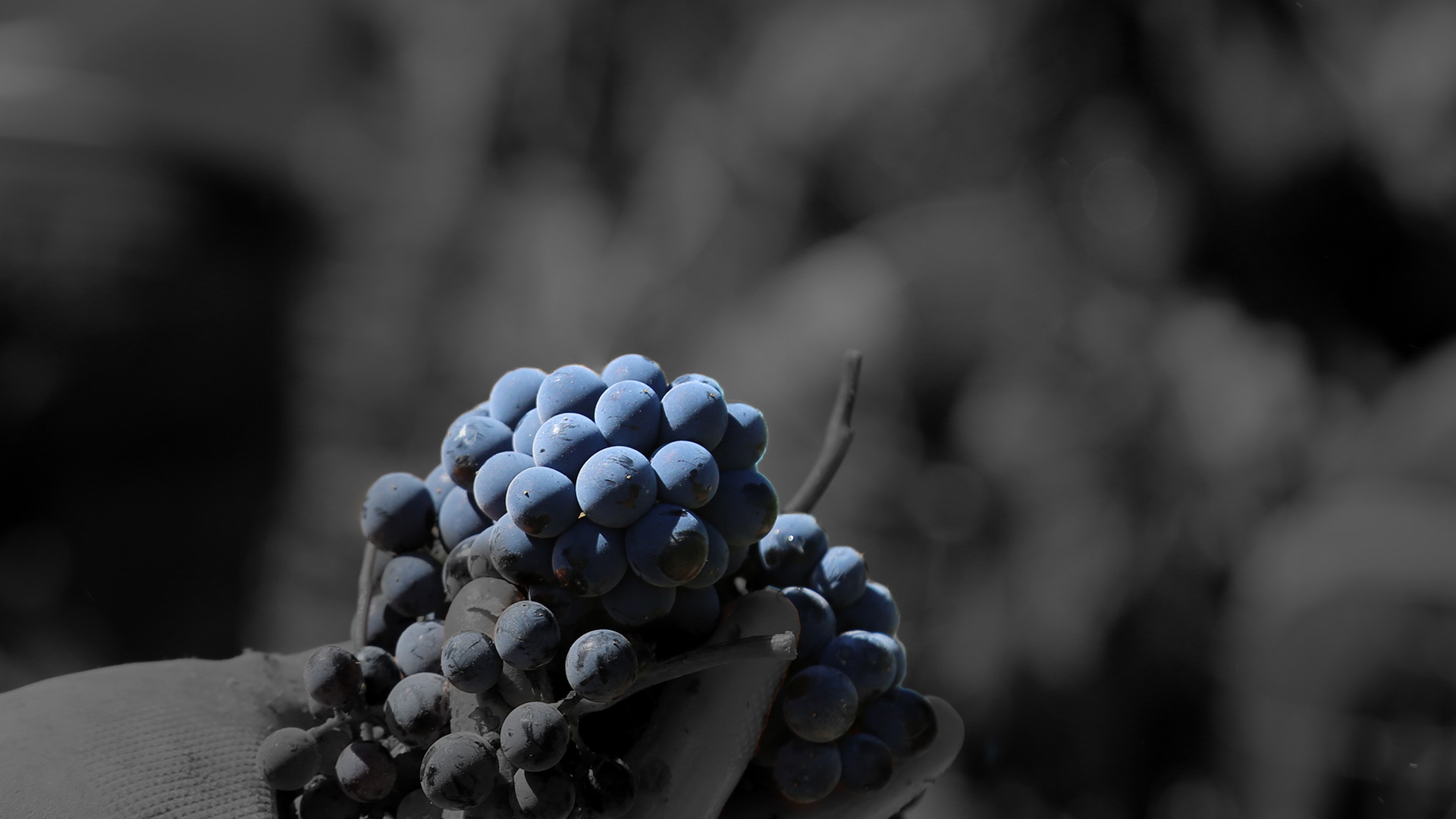 Unique terroir in the northern part of the Bekaa, on the western slopes of the Anti Lebanon Moutainous Chain, at 1.600m altitude… Soil is mainly limestone in its deep layers, stony-pebbly on the surface, steep slopes in one stretch, enhancing natural drainage of the soil…
33°Parallel (location of Lebanon) North is a latitude where it is difficult to make wine if it is not the altitude compensation! Freshness brought by mild afternoon and evening winds, daily gaps of Temperature reaching 40° maxima vs 15° in the summer are nature secret to make good grapes!
Grape varietals a blend of European vines imported for the purpose cover à wide array from Italy (Sangiovese), France, (Pinot Noir, Viognier, Cabernet Sauvignon, Merlot, Chardonnay…), Greece (Assirtiko & Agioritiko)… Dozens of varieties for the red, rosé and white… Well adapted to our soil,  are planted since 2011 covering so far 95 Ha to provide the harvest and fill our tanks and barrels every year since 2017…
Our team, talented and dedicated, wine maker Rabih Sadaka, Vineyard manager Wael Ghostine… Assisted by young experienced Lebanese…
guarantee from pruning to harvest the conduct of an organic crop, to ferment and age preserving in a sustainable agriculture, optimising the use of energy, the recycling of waist, maximizing the quality of wine in an exceptional character and signature blend.
The weather – covered slightly under terroir, needs a separate paragraph to highlight it's importance. Alternated nature's seasons from a dry summer, after a mild spring, all prepared by an ice cold snowy winter… Allow a perfect blooming, safe flowering and proper ripening, preserving with the altitude and soil a balanced acidity… To ripe concentrated tannin structure… Aïn Bourdaï – the name of the specific spot of Trois Collines is very distant from other Vineyards, which protects it from insects and vines diseases, helping the organic character and treatments…
Giving back to nature… Nature is so generous to us that we are bound to thank and preserve for generations to come what we receive in every vintage! Therefore, Trois Collines, in its organic and sustainable agriculture, using natural pesticides and fertilizers, solar panels, very limited irrigation, eco packaging… Is limiting production, and negative or side effects of extensive agriculture, trying to lead by example among Lebanese wineries… Preserving a small size production but with high added value, to the image of Lebanon and our people.